What is our law clinic?
This activity is for university law students.
Each year, the CQDE offers a structured and supervised law clinic to university students wishing to complete a credited internship in environmental law. In summary, it is eight hours per week during a semester or two in exchange of three to six credits and an invaluable experience in environmental law.
When joining our team, you will have the opportunity and pleasure to inform the citizens about the legal possibilities at their disposal to protect the environment, to participate in governmental consultations on legal reforms and to contribute to the development of a progressive jurisprudence – and even more!
For example, in the Énergie Est case, after the decision of the BAPE to suspend its inquiry, the work of the students allowed the CQDE to identify more than 800 citizen questions in around one hundred analysis. This mandate allowed the citizens to have their voices heard and to ensure that the questions concerning the pipeline were not left unanswered.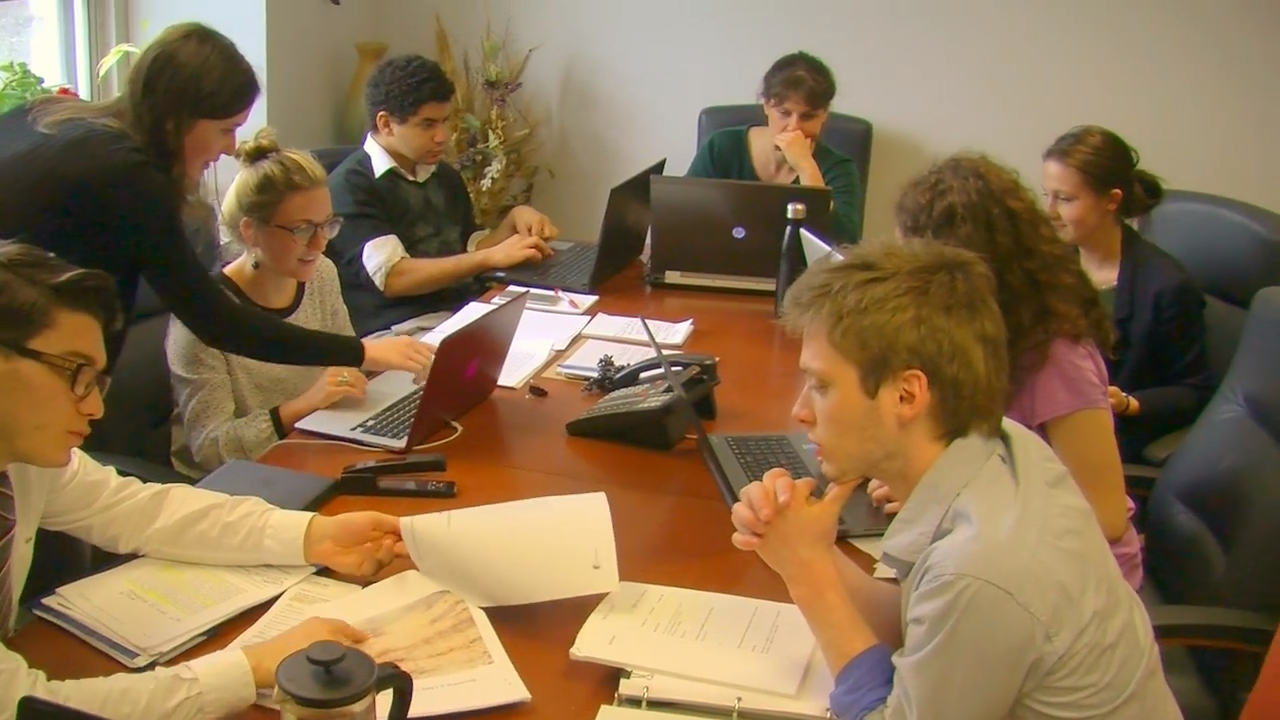 You want to be involved?
Do not hesitate to ask about us to your respective faculties.
The CQDE is proud to collaborate with the law faculties of the University of Sherbrooke, the University of Montréal, the University of Laval, the University of McGill and the University of Ottawa.